There is no other singer in the world that has the same quirky sense of artistry as Kate Bush. She began writing her own music at an early age. She was given her first record deal at the age of 19. Throughout her storied career she has constantly innovated and experimented. As a result she has paved the way for others to create new and interesting forms of pop music.
Her first single is also her most recognisable. Wuthering Heights was released in 1978. It is based on the novel of the same name written by Emily Bronte. The lyrics of this track are from the point of view of the protagonist, Cathy. Throughout the song Bush uses her unique vocal style to illicit emotion in the listener. The track is further complimented by a masterful guitar solo by Ian Bairnson.
The music video is very well known to the point where it is now iconic. Kate Bush wears a red dress while she dances in an outdoor environment. For many people this was the first time they had seen this artist on screen. It cemented in the public consciousness the persona of Bush, along with her flamboyant nature.
In 2011 she released a concept album called 50 Words For Snow. It contains a number of tracks each focused on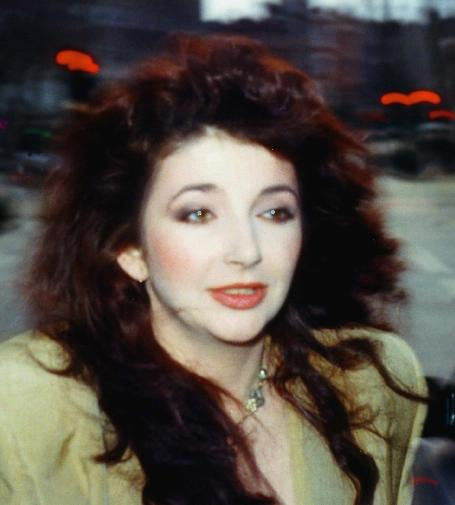 the theme of winter. The title track features guest speaker Stephen Fry who lists 50 made up words for snow. Wild Man tells the tale of an expedition who find the fabled Yeti. This was used as the single to promote the album.
The artwork for this record has a woman kissing a snowman. This is a representation of the song Misty, which has this theme. Elton John sings a duet with Bush for the song Snowed In at Wheeler Street. The two of them play lovers who have become divided.
The Hounds of Love is considered by many people to be her greatest ever album. It contains the title track which is Bush at her most emotionally expressive. It is an honest examination of someone who is afraid to show vulnerability. It would later be covered by the Futureheads.
This album also has Cloudbusting, a story about a son losing his father. It was based on the memoirs of Peter Reich. The video stars Bush in the man role with Donald Sutherland playing her father. Terry Gilliam came up with the original concept.
The Dreaming showcases Bush's ability to make completely unique sounds. This album is focused on Australian aboriginal culture. It has strange and sometimes nightmarish moments. Rather than rely solely on instruments Bush decided to use the recording of animal noises in several of the songs.